Improving education, health and livelihoods in the Irrawaddy Delta
Helping the Burmese Delta (HTBD), registered UK charity 1124774, is a small, personal and efficient charity working in Myanmar. We work collaboratively using an integrated model focusing on education, health and livelihoods to help improve villagers' quality of life in the Irrawaddy Delta Region.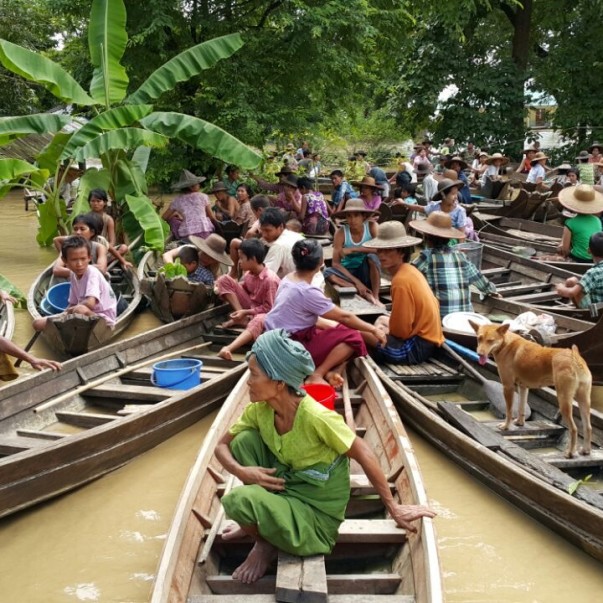 Our work
Our objective is to provide support to help build capacity, improve lives and reduce poverty. We focus on the three areas where the communities have greatest need. Each area is fundamental in its own right. When combined, this approach can multiply the benefits for the communities.
'A day in the life of a family living in the Delta'. Take 5 minutes to watch the video, which will give you a good sense of the villagers lives, hardships, resilience and hopes. WATCH THE VIDEO
🖍
Education
In the Delta region, children lack access to schools. By building, staffing and maintaining schools to cater for all grades, our aim is to provide a continuous learning journey from primary school to further education and beyond.

💊
Health
There is an absence of primary health care in the Delta villages. We aim to address these gaps by building the villagers skills, knowledge and resources to improve access to basic healthcare.

💰
Livelihoods
Most people in the Delta region survive in great poverty, earning about $3 a day as labourers in the paddy fields and through fishing. We aim to help people with the key necessities when they need it most, from emergency aid to income generating projects.
read more →
Impact to date* (* Between 2008 –2015)
👪
67,900
Total people helped
🖍
4,800
Children receiving education
💊
153
Health training received
Read more →
What you can do to help
01
Donate →
Help us by donating or fundraising, individually or in a group, for specific projects and overall programme needs.
02
Support →
Sign up in the footer below and join our dedicated supporter network to follow our progress. Help us by volunteering to your time and experience to boost our programme while keeping our costs low.
03
Share →
Tell your friends and family. Help build awareness about our work and the villagers' needs. Share our content using the Facebook and email icons on each page.
Case studies
HTBD was founded in 2008 in the aftermath of Cyclone Nargis, which caused enormous damage across the entire delta, but especially in the districts near the sea, such as the one where we mostly work.
View more →