Our people
The spirit of people helping people, whether that is the donors & partners, team members, trustees or the villagers in the Delta themselves, is central to what we do.
Founders
May Tha-Hla, Founder HTBD
May Tha-Hla was born in Yangon where she attended school until the age of 14, when her family left for the UK. She has a degree in Psychology from Warwick University, and her career has been in market research, founding her own companies in the UK and Myanmar. She is bi-lingual and has a deep understanding of Myanmar culture.
---
Jon Wilkinson, Founder HTBD
Jon Wilkinson is May's husband, and together with her manages the charity. He has a BA and D.Phil. in Chemistry from Oxford University, and pursued a marketing and then marketing research career, with Unilever and WPP. He has visited Myanmar over 30 times.
---
Our Myanmar team
Our team in Myanmar is responsible for the execution of our projects, which they do with great energy, skill, and commitment. Their good humour and spirit never vary, even when working very hard under challenging conditions.

U Htoo Hlaing Win, Country Director HTBD
U Htoo Hlaing Win has recently been appointed as our Director in Myanmar. Htoo is 41 years old, and has a degree in Chemistry, and Diplomas in English, and Management and Administration, from the University of Yangon. Htoo comes to us with great all-round experience in our key areas. After Cyclone Nargis, he worked in the Delta first with Care International, and then UNICEF, first in emergency response, and then in Education. His last position was with UNHCR in Rakhine state.
---

U Aung Chan Myae Hlaing, Project Director Healthcare HTBD
U Aung Chan Myae Hlaing is 29 years old and has a B.Sc. degree in Nursing.  Graduating at the time of Cyclone Nargis, he became a project officer with HTBD's then partner Searchers Myanmar in 2009. In 2010 he became Logistics officer and Trainer for the Community Health Worker training project. Since 2012 he has been the Project Director responsible for our Healthcare practice, and in 2014/15 has also managed school building and flood relief.
---
Trustees
Together with the Founders, we have three Trustees.
---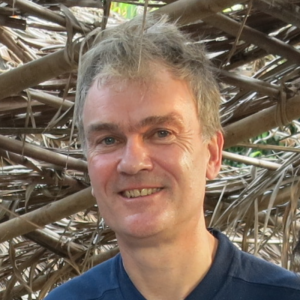 Jeremy Ogden, Trustee HTBD
Jeremy Ogden has had a long and successful legal career, mainly in banking and financial services.  He was a partner at Wilde Sapte, working in commercial litigation, before joining Barclays Bank in a succession of senior posts, culminating as General Counsel for Global Retail and Commercial Banking.  He now runs his own consultancy, is Vice Chair of the Tourism Advisory Board and Chair of the Hoteliers Association.  Jeremy and his wife Sharon are members of a group of friends who have sponsored two primary schools for HTBD.
Sally Macdonald, Trustee HTBD
Sally has been in financial services for over 33 years, 25 years of which have been spent managing Asian portfolios. Sally currently works for Marlborough Fund Managers, where she is Head of Asian Equities and has been nominated for the Citywire Fund Manager of the Year awards for the Asia ex Japan region for 2017.  Sally is also a Partner at Stevington Partners.
Sally was an advisor to and later Trustee of the Royal College of Nursing Foundation, where she Chaired the Investment Committee between 2012 and 2016 and joined the Board of Helping the Burmese Delta in January 2017.
Sally has a BA (Hons) in Classics and is an associate of the CFA Society of the UK and the CFA institute and has been learning Burmese since 2011.
---
Nyein Torley, Trustee HTBD
Nyein was born to Burmese parents, and moved to the UK in her teens.  She is bi-lingual in Burmese and English.
She is the Managing Director of a marketing and merchandising company.
Nyein has a Degree in Law (LLB) and a Postgraduate Diploma in Legal Practice.  She volunteered as a Legal Advisor for several years at the CAB, and in Early Years Education in Milton Keynes.
---
HTBD Partners, Supporters & Volunteers
"I have visited more than 85 countries during more than 40 years as a journalist, but my trip to the Burmese Delta was certainly one of the most memorable. To see at first hand what having a school means to villages which have so little was deeply moving — I have rarely come across a charity which can use relatively small sums of money to make such a huge difference."

Robin Lustig
"We support you because we think it's a great project, the people really need help, and we can see that a lot can be achieved in Burma with little money. Education is a great investment for the long term."

David Rendel
"When I have visited HTBD's schools, it is clear that the difference they make to the future of the people of the delta is enormous. On a recent visit, I met children whose ambitions are to be teachers, doctors and even a lawyer. This is the way to rebuild a country after a natural disaster."

Sally Macdonald
"I was so happy to have the opportunity to join a group visit to the Delta. This trip provided a chance to see the work of Helping The Burmese Delta on the spot. With absolute confidence I could report back to my donors (big and small) that their contributions are being truly well spent. What a great team May and Jon Wilkinson have created in the Delta, their results are incredible!"

Francis Geldart
"So often in the past I have looked and investigated potential opportunities to get involved with charities, and there is the pattern of hope and expectation that progressively gets dashed the more you find out. Conversely, with Helping The Burmese Delta, the more I have found out about your work, the more excited I have got…I really have to congratulate you on creating such a wonderful organisation that undertakes these very important projects – you both should be incredibly proud of what you have achieved."

Alan Francis
---
Donors
Partners
Volunteers
Daw Aye Mon Thu, and her husband U Khin Maung Htay, have helped both on the ground in the delta, and in the UK with events and fundraising. Ingrid Gipson has designed all our graphics, including our logo. We're also grateful to 34SP.com for hosting our website at no cost, while providing great support.
Donate to support our programmes
Learn more about our programmes
Share our results with the Facebook and email icons above.
Join our supporters – sign up for updates in the footer.