Education
We approach the education need not only village by village, but also with a perspective across the region to bridge the gaps and provide ongoing access across the grade levels. The Myanmar system consists of 11 grades; Primary 1 – 5, Middle 6 – 9, and High School 10 – 11. The High School culminates in the Matriculation exam in March. It is an extremely tough exam, which many students fail. It's the gateway to further education, and jobs.
Primary and Middle schools – A safe and stimulating learning environment
The community, not the Government, funds many primary schools in the Delta region. The old village schools had mud floors, bamboo or timber frames, and some had tarpaulin for walls – appalling environments in which to try to learn, and vulnerable to weather conditions especially in the rainy season.
By rebuilding the schools, not only do the pupils have a clean, safe place to learn all year round, but the village can also apply for the school to be 'sanctioned' for the government to supply a trained teacher.
In the past 7 years we have built 28 primary schools, which are the pride and joy of their villages. Although many of the schools also teach middle school grade students, in 2015 we built a dedicated middle school in the village of Ywa Thar Aye.
High School – Performing well above the national average
There is a severe lack of High Schools for students to continue their education. For the students in Delta villages, High School is a distant dream. Unless they were extremely fortunate, their parents simply did not have the resources to pay for them to board in a town in order to attend school.
To address this problem, in 2013 we adopted a radical and virtually unique solution by building and operating a private subsidized High School in Yay Kyaw Toe. It has become our signature project, and is our pride and joy.
The Australian Embassy in Yangon funded the initial classrooms. We have since added wardened hostels for the students to stay (most come from small outlying villages), a canteen, and now a library/computer centre, supported by the Western Union Foundation.
The results have been beyond our wildest dreams. In the first matriculation exam in 2014 they achieved a pass rate of 48% against a national average of 27%! In 2015 they achieved an utterly remarkable 75% against nationally 35%!
Scholarships to create further learning opportunities
Our donors support a number of very bright but poor children who have lost at least one parent, by paying for their education costs through school and/or university. Here is one of their stories.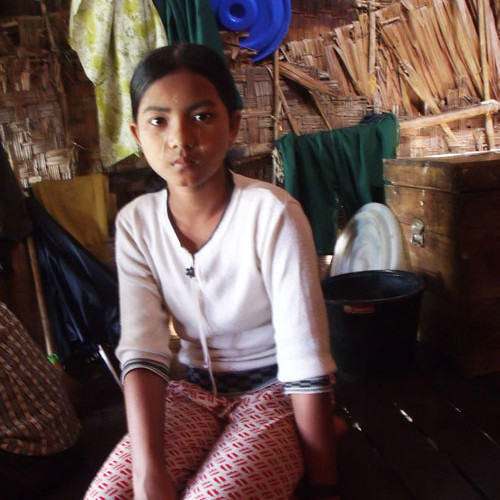 The story of Ei Ei Soe
Read about the educational success of Ei Ei Soe who suffered great loss as a result of Cyclone Nargis and who benefitted from our educational scholarships.
Donate to support our programmes
Learn more about our programmes
Share our results with the Facebook and email icons above.
Join our supporters – sign up for updates in the footer.