The just-in-time school
We were planning to rebuild the school at Nga Yoke Ta Bin village. It was in a terrible state, but we hadn't expected it to be blown down in a monsoon storm.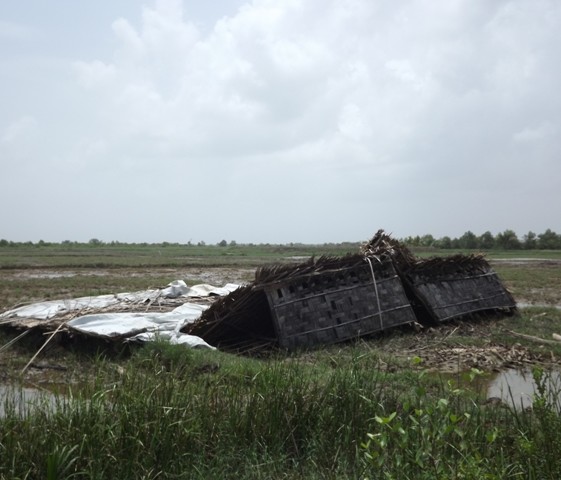 We hurriedly rearranged our building schedule to shift NYTB to the top of the list and sent our construction team there at short notice. They are getting very efficient, and the villagers were great at providing labour.
The second picture shows construction nearly finished, and May visited in September to open the school.
As you can imagine, everyone in the village is highly relieved and delighted!