Hague, Clinton, Cameron…and us!
When May was a little girl, her family used to visit Aung San Suu Kyi's mother, and sometimes, while playing in the garden, May met the 'big girl' who was still living there, just as she does now.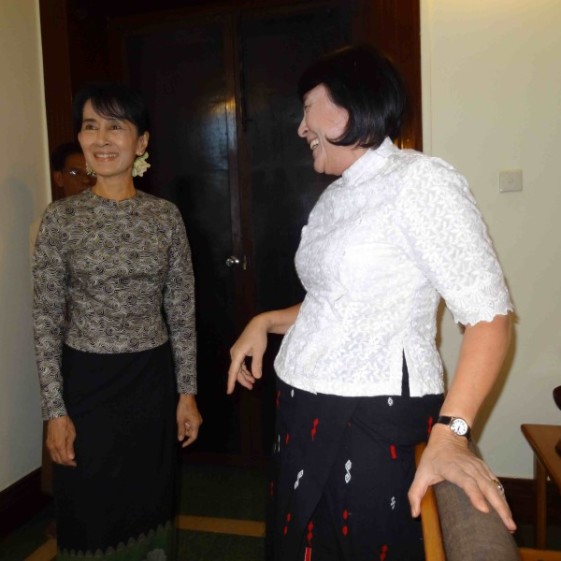 Over 50 years later, that 'big girl' has become a global icon, and May and Jon had the great privilege of meeting her this January. Daw (Auntie) Suu was in fine form, chatting about what HTBD has been doing and stressing how important international aid was in helping Burma. Our main targets, Education and Health, are also her priorities.
We took her presents from her UK family and friends, and added a few of our own. It turned out that she loves brandy butter and had made a batch for Christmas 2011, but had no pudding to eat in with. By great good chance, May had taken some small Christmas puddings as a gift, which caused great delight.
Although a tiny woman physically, Daw Suu has a tremendous presence. Despite the obvious pressures of her position, and the incessant demands for meetings and photo-ops from dignitaries, she remains patient and good humoured. Let's hope that the next few years see real progress for the Burmese people, and give her some reward for all the hard years she has suffered.