Our team goes into action!
Myanmar is facing a virtually unreported disaster, with terrible flooding affecting first the north and centre of the country, and now moving down the Irrawaddy into the delta.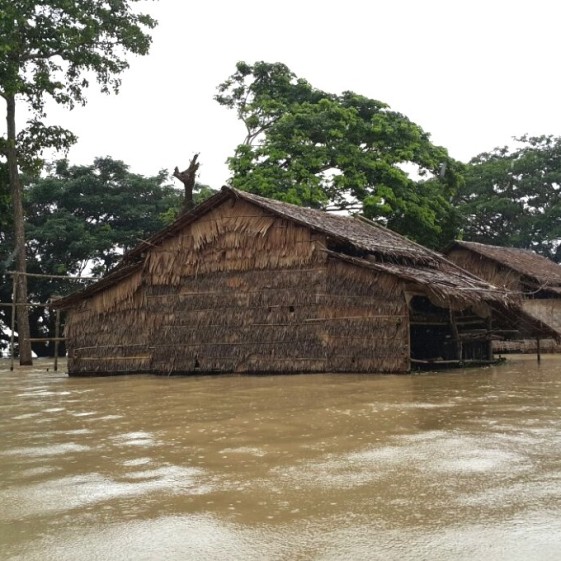 One of the worst hit areas is near Thar Paung, where we have been working for some years, training health workers and building schools.
Many houses are under water, food stores destroyed, and medical problems (especially dysentery) rising quickly. Drinking water is very short.
We have raised money from an appeal, and have sent our team out on August 6th, with rice, oil, canned fish, and medical supplies for 4000 people in 8 villages. A second trip will depart on August 15th.